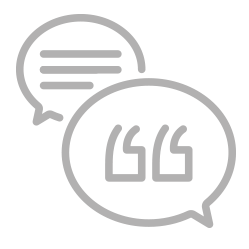 Patient Testimonials
At Oxford Chiropractic Clinic, we love when patients share their feedback and comments with us after chiropractic care. Please read our patient testimonials below to see what other people have achieved through their treatment with us. Contact our Oxford office today to become a patient!


The extended care that I received at Oxford Chiropractic Clinic has been nothing short of brilliant. I arrived in August 2018 with 2 slipped discs and in a lot of pain, but within 8 weeks of treatment, I was able to stop using painkillers and had recovered sufficiently to walk again for long periods. Jonathan explained the process very clearly and with great care, and I never once regretted enrolling on his programme of adjustments.The SOT theories he explained gave me some much-needed insight as to how to get better, whilst my GP and NHS physio were solely prescribing stronger painkillers or surgery. The gentle adjustments gave me my life back, and I'd recommend them for anyone to try who has alignment issues and resultant pain. Please accept my heartfelt thanks for looking after me so well, and I will be back for more treatments at some point I'm sure!- CB, London

Following various visits to NHS medical specialists to try to eliminate debilitating headaches (not a migraine) I was persuaded by my Chiropractor to make an appointment with Dr J Howat. As his diary was full I was offered an appointment with Dr Brady. Following my initial consultation where I was asked in-depth questions on general health, lifestyle and headache history, to enable Dr Brady to offer me a programme of visits and treatment.
On all my visits I was questioned on how I perceived any improvement in my condition and also Dr Brady would explain my progress as she saw it. The headaches gradually became less frequent until they ceased altogether after about 7 to 8 months of 6 weekly treatment periods. I may still get the odd "thickhead" but I have never had the return of the violent headaches that I used to suffer prior to my visit to Dr Brady.
To ensure that I continue to remain headache-free I still visit Dr Brady approximately every 6weeks for a check-up and for any remedial treatment she feels is required. I would not have any qualms in recommending anyone to visit Dr Brady as I feel sure that they would benefit from the treatment she offers, in fact in the past my wife, daughter and grandson have visited her and were all impressed by her professional, friendly manner.- GR, Oxford

Following the birth of my son in June 2014 I suffered from various complications (including Ogilvie syndrome). Some of the issues were diagnosed and treated by the hospital team and my GP but I remained in constant pain in the pelvis/hip area. This went on for 3 years after which I saw a gastroenterologist who requested a CT scan. I was told that nothing showed on the scan that could identify the cause of the pain. I became extremely concerned that the only solution I was given was to take high doses of pain killers and laxatives for the rest of my life.
As I was becoming desperate for help I was recommended the clinic by my dentist. Within a few minutes of seeing Dr Brady, she had identified the issue of my tilted pelvis and the first adjustment brought immediate relief. I have now been seeing her regularly for nearly 2 years and I have felt a steady improvement in my condition.
I am no longer in pain, I feel stronger and I no longer need any medication. I am so grateful that I found your clinic as the level of pain I had to endure was crippling. Dr Brady is very friendly and professional and I trust her fully to look after me. So much so that she has now started adjusting my son as well.- LR, London

Chiropractic Care Oxford | 01865 761802